There's a lot we want to say about e-bikes, namely drop bar road and gravel models, and we'll be charging into the subject throughout the spring. But before we begin, we offer the following links to help you get your electrons positively aligned:
The Bike Gallery: Understanding E-Bikes
Outside Magazine: Riding An E-Bike Is Not Cheating
In a recent ride report from The Painted Hills we featured one of the latest e-bikes to hit the market, the Specialized Turbo Creo SL Expert EVO, a drop bar pedal-assist bike with capabilities for road and gravel. We received a lot of great feedback- comments and questions- and it's clear that there's lots of interest to learn more about the subject. So, let's dive in with a few starting thoughts from friends of Cycle Oregon who have been pushing the pedals on these new machines.
Bill Strickland is the Editorial Director for Bicycling Magazine.
Dustin Klein is an Oregon-based rider and YouTube creator with a global, gravel -focused audience.
Bob Williams is a Cycle Oregon veteran and ride leader for Portland Velo cycling club.
What do you think about e-bikes?
Bill Strickland – "A lot. To start, one of the things I think, often, is: finally!"
"Back in 2000, or maybe 2001, I was at some event put on by some car manufacturer and they had an e-bike there. And it was kinda horrible. Heavy, clunky, huge-huge battery and motor just kind of hee-hawed onto the frame, and the brakes at the time couldn't handle the extra weight, and the way the drive engaged was both really slow then also, once engaged, too fast with the juice. But. I could feel the possibility. And I said so in an editor's letter at the time. Then I confess: I forgot about e-bikes or lost faith or got distracted. I dunno."
"While I was away, the tech matured, and our situation here on earth changed, and some other things must have lined up, and now we have these marvels. They are smooth to engage, and they can make long trips, and they recharge pretty quickly, and some of them look at least not bad and some of them look beautiful."
Dustin Klein – "I think of bikes as tools and each tool serves a purpose. I have no issues with e-bikes at all. It's still a bike."
Bob Williams– "I bought a Specialized Creo in Feb 2020, my wife talked me into it as we were riding together less and less – she continued to go faster and me slower. It took a bit but I saw the logic as a game changer for me and for us, especially once Covid hit and most of our riding was just us together. She can now ride and climb at her pace and I can match with a bit of boost."
What should we all think about them?
Bill Strickland – "We should think: yes. They knock down so many barriers for so many riders and potential riders. Here is the thing I most think about them: I have never seen someone – not one person – get on an e-bike for the first time and not smile."
How often do you ride one and how do you believe you will be riding one in the years to come?
Dustin Klein – "I ride mine a few times a week. Hard to tell how often I will ride them into the future. I am open to riding them as much as it feels right for the body and the ride."
Bill Strickland – "I was riding a more road-oriented one back and forth to work for a while. The office we were temporarily in — while our new homebase here in Easton, PA, was being built out — was 21-25 miles away, depending how I rode. These days, I ride e-bikes mostly around town. Easton is a tiny version, topographically, of San Francisco. Lots of steep hills, varied terrain, and the e-bikes let me go, say, the mile up College Hill to drink beers on my friends' porches without arriving bathed in sweat even during the humid summers. Or get to the drugstore that's just slightly farther away and farther up the rise than I'd want to do acoustically. E-bikes will always be part of my riding experience from now on."
What do we call "regular" bikes now? "Analog"? "Acoustic"?
Bob Williams– "If you look up the definitions of these two words neither fits very well though acoustic comes a bit close with it's aspect of 'not having electrical amplification'. The parallel to bike usage could be acoustic guitars versus electric guitars – but, they are all guitars – one simply amplified. I use analog most of the time, but I also see acoustic a lot and, yes, it'll be nice to simply use "bikes" again for any and all of them."
Dustin Klein – "I have a feeling e-bikes will continue to be called e-bikes and analog bikes will continue to be called "bikes". There is a distinct difference between what an e-bike can do and what a regular bike can do."
Going forward, do we need to point to others that we're on e-bikes? Does it really matter?
Bob Williams– "While I think it's relevant to differentiate e-bikes versus "acoustic" bikes in the competitive environment, I think it makes little sense in other biking worlds – i.e. touring, clubs, groups of friends, etc. If the concept is riding joy, or relationship enhancement, or simply distance then it really doesn't seem to matter what someone rides. The goal is rider compatibility and enjoyment, in a sense to make the bike disappear into the background where the ride experience takes precedence."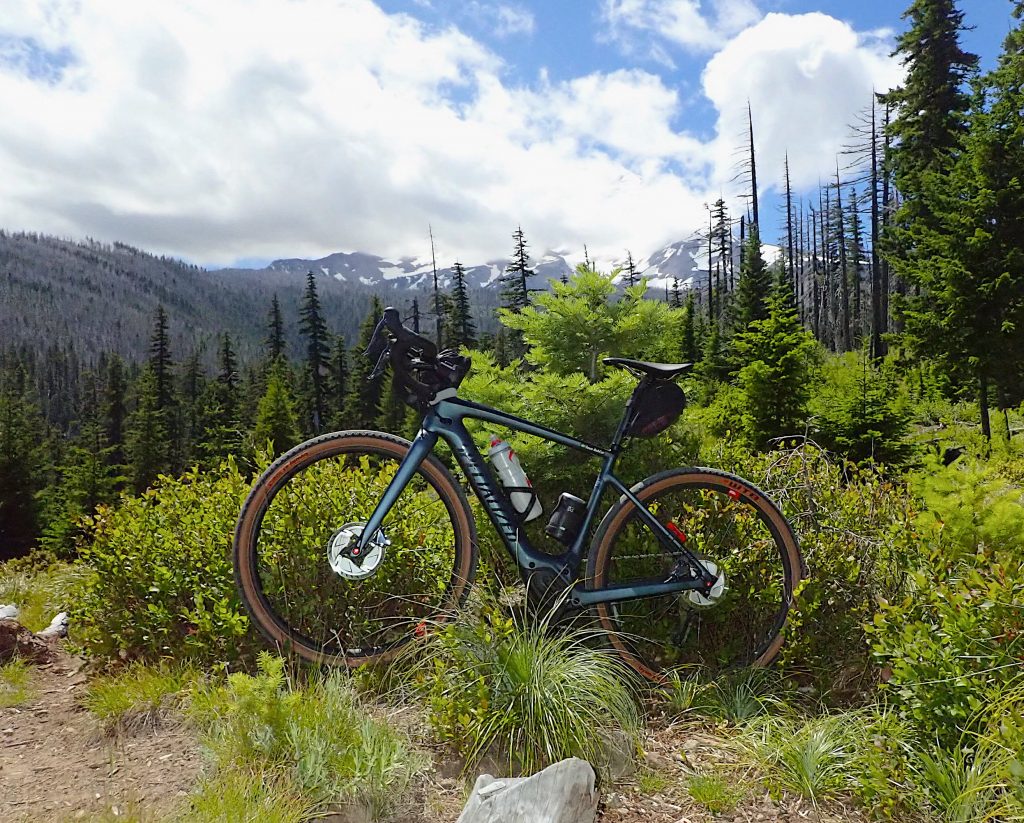 "I don't think it really matters but it may for some time until the question of what you're riding simply falls into the background for everyone. The real key is around group compatibility. Can we all comfortably ride together- at similar speeds, for similar distances, and over similar terrain. And are we all having fun! It's hard to have fun if you're in over your head working too hard to "smell the roses" on a ride with friends. I think for the next couple years as clubs, tours, and events are integrating bikes into their environment it is going to be important to differentiate and have guidelines for when/if inclusions, but over time it'll become non-relevant."
Dustin Klein– "Good question. I suppose it's case by case. I have found that I don't need to always have the assist on in which case actually makes the bike slightly harder to ride then a "normal" carbon road bike as you are having to carry the extra weight."
Bill Strickland – "I think the one thing we really have to come to terms with is our own responsibility when it comes to speed. You know: Just because you can go 27mph doesn't mean you should. We have to figure out how to go 15mph, or even 12mph, in bike lanes. On crowded roads. How to not zip through groups. How to ride amongst each other in a group of mixed electric and acoustic bikes. There's a little bit of this happening when rim-brake and disc-brake bikes are descending together. We'll figure out, I'm optimistic."
Like Bill, we're also optimistic and in our next feature we'll take a closer look at the technology in pedal-assist and how it relates to use in drop bar applications like road and gravel riding. Please stay plugged in to the blog!